Raid Mosquito Online Diary
---
---
Onboard MS Mosquitorella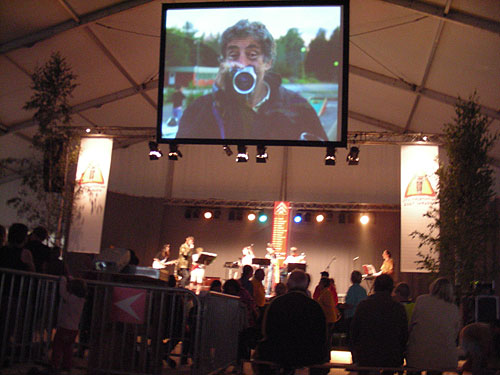 Monday 30.7.2007
Silja Mozzarella or Risella or Whateverella :)

The boat just left Stockholm. We stayed until Monday in Borlänge. Last night there was very few cars left, though we spotted at least Alain and several Aussies on sunday evening... We moved our stuff near Jalppis and grilled some sausages by the fire and flushed them down with Raid Mosquito Prize wines :)

More?


THE FINAL RMO RESULTS ETC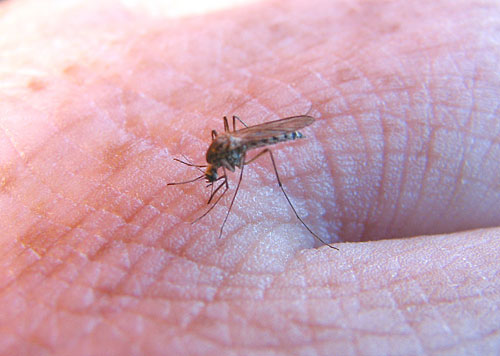 FINAL PLACEMENTS - RAID OLYMPICS WINNERS


1. Stefanie (D) 158 points
2. Michael (D) 157 p
3. Ralph (AUS) 123 p
4. Big Alex (A) 110 p
5. Toppo (FIN) 108 p
6. Murx (A) 107 p
...

The Final Results of Raid Mosquito Olympics, Kuksa competition, Mosquito bite competition and everything can be found from the link
below - Lue lisää!


SWEDISH DIY TRACTOR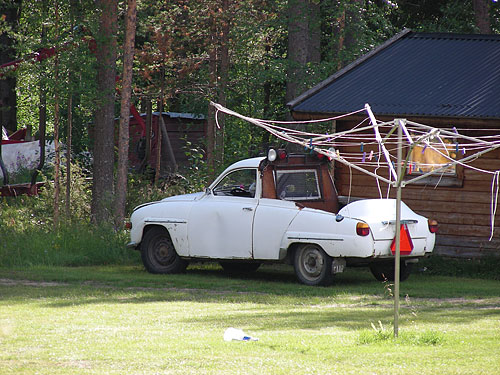 Story by Nalle

Years ago some youngster noticed, that daddy's old Volvo (or Saab) can easily be modified into a tractor - to drive that you don't need a driving licence, you only need to be 15 yrs or more.

Whanna have more, click lue lisää!


Lyrics inspired by Raid Mosquito...
I AM RAIDING
At the end of the Raid we got a new verse to the Raid Song "I am raiding":

We are raiding, we are raiding
Through the forests along the lakes
We are raiding, drive on dirt roads
Enjoy the scenery and PARTY!




KUKSA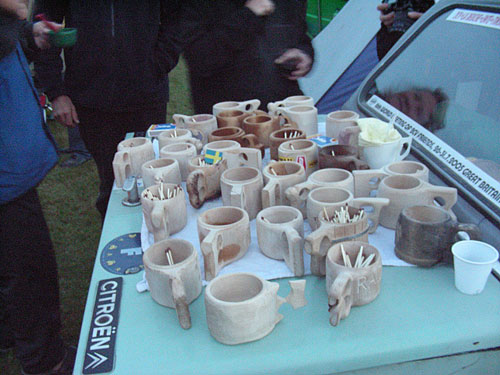 Skandinavian people living in forests have always used wood in different forms and all parts of trees for making things for everyday use. Shoes, bags, rugsacks, plates & forks are nowadays made of something else, but still the only way to make a Kuksa is to whittle and carve it of wood. Being not fragile but light to carry it has become a mutual sign for outdoor people.

Lue lissää!!!!


Meanwhile, maybe you want to read the diary of the last Raid Laponie in 2004.
http://www.sitruuna.com/raidlaponie/diary.html
We try to do the updates daily, but the GSM network in the Northern deserts can sometimes be limited.
---
Copyright Raid Mosquito 2007. Mulqvist & Mulqvist Productions 2006