Raid Mosquito Online Diary
---
---
DAY 14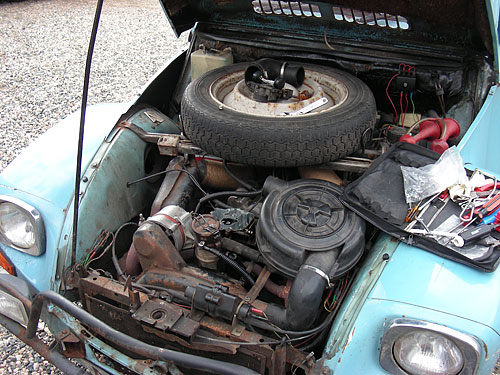 21.7.2007 Storforsen Sweden
Amazingly, the day started sunny! We had a quick breakfast at Tuikku at 9:00 and after several small repairs Raiders took off for land of hyla-milk and sugarfree honey, Sweden...

Except us, our battery was dead. We had forgotten the car cooler on and it had drained the battery. Luckily Captain was still around and gave us a push down the slope and off we went!

Read more = Lue lisää!


NORTH CAPE PHOTO EXTRAVAGANZA #1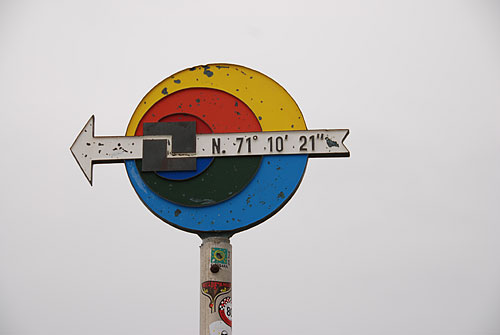 Some excellent photos from trip to North Cape. Thank you very much Diana & Eoin Barnett :)



DAY 13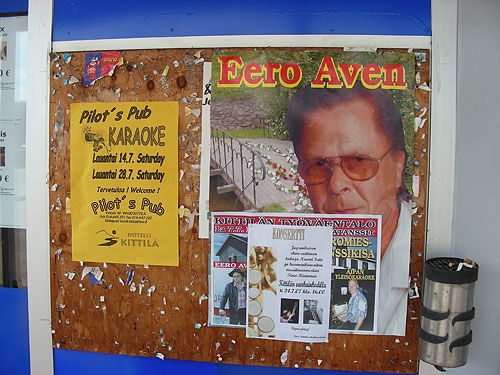 20.7.2007 Levi

The night was COLD, but fortunately it didn't rain. We woke up about 10:30, cooked some breakfast and to our surprise we were one of the early birds, most of the Raiders woke up much after us... After few cups of coffee i did some brake adjustments just to be sure that we get down from here alive. Luckily Big Alex promised to bring down our trailer with his super-turbo-gsa-engined-2CV which has excellent disc brakes. Thank you very much Big A :)

Tsufna skrip ärmäk hörötnä bommer ding, bitte!


DAY 12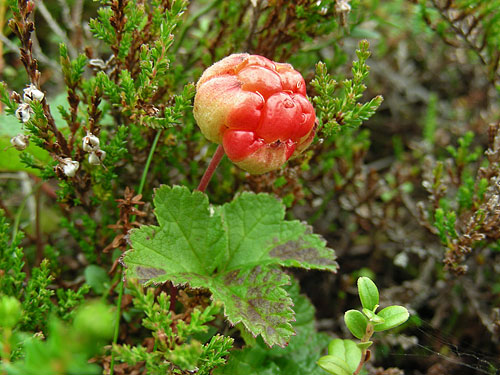 19.7.2007 Levi

I'm writing this in our cold damp trailer on the top of mountain Levi. Outside temperature is +10C, inside it seems to be +8C but here's no wind :)
But, first things first...

More from link below!


DAY 11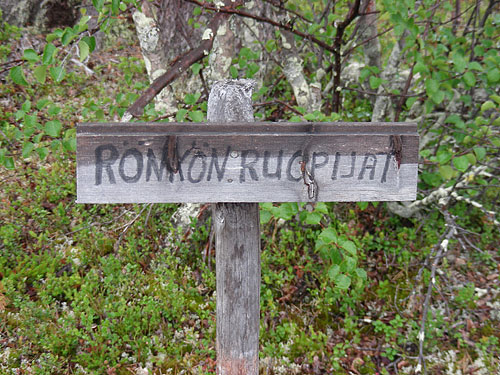 18.7.2007 Saariselkä

This morning there was no drivers meeting because we'll stay here for 2 nights.

The drivers meeting was yesterday at 20:00 for the Raiders who'll be going to North Cape. We weren't, but 15 other teams would go so they were making their plans in the big room while we were washing clothes etc...

Jag vore mycket nöjd om du klickar länk därborta och läser more om våra förskräckliga äventyrer!


Meanwhile, maybe you want to read the diary of the last Raid Laponie in 2004.
http://www.sitruuna.com/raidlaponie/diary.html
We try to do the updates daily, but the GSM network in the Northern deserts can sometimes be limited.
---
Copyright Raid Mosquito 2007. Mulqvist & Mulqvist Productions 2006