Raid Mosquito Online Diary
---
---
Saturday 7.7.2007, the day before Raid Mosquito!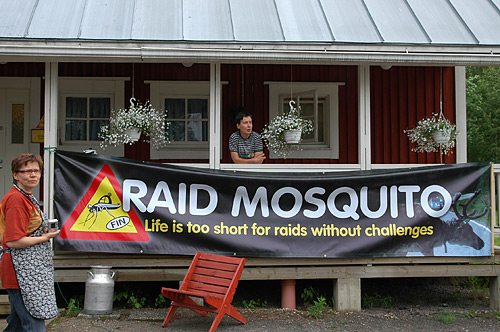 Most of the Raiders were already awake and had eaten their breakfasts when we finally got out of our sleeping bags. It was about 10.00 a clock...



How come we have the Jet lag and we travelled only 350km!

Read more...


FINALLY AT VEHU!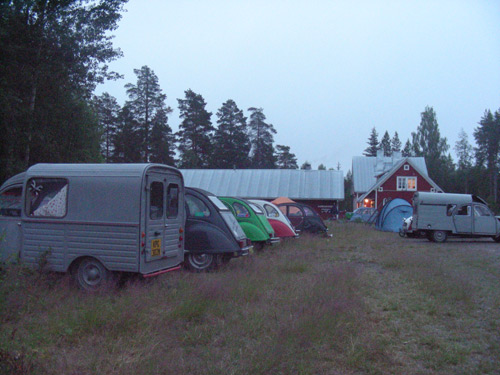 Arrived at VEHU about 21.00. The weather was damp and gloomy but the spirits were warm and sunny! About 2/3 of Raiders had already arrived and watching a film of Raid Laponie 2004. I'm glad that the weather here is warmer! Many of the travellers were already sleeping in their 2CVs and tents on the nearby field, and after short pancake & jelly eating session we did the same.

Toppo & Sirpa


THANK GOD IT'S FRIDAY!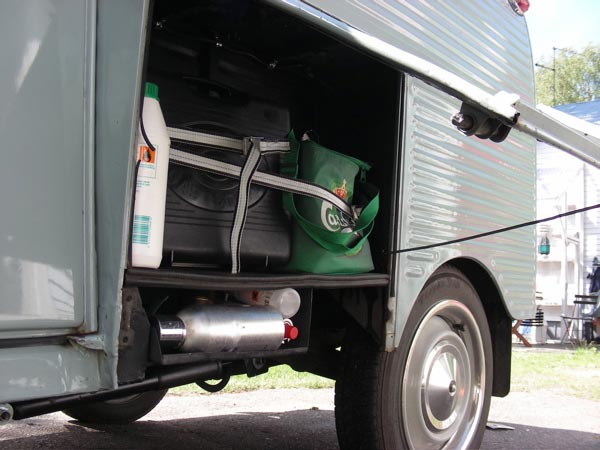 Just packing rest of the stuff to our AZU and the trailer. In few hours we'll take our 4 cats to their Hostel and start our slow approach towards Pohjanmaa and Vehu.
Only one more important thing to do : screw our Post Box closed so that bloody junkmail from Lidl, Gigantti, H&M, T&A won't fill it and reveal that nobodys home!

See ya suckers!

Toppo & Sirpa

Only 4 days to Raid Mosquito...
...says our website and yes, there are two 2cv vans in front of our house being packed up with all unnecessary things.

Well, the pre-raid has already started to many of the teams. Just got a phonecall from Veikko who passed Tampere and saw the first mosquito engine exchange taking place.

On Friday, we will start for Vehu and meet the raiders.

Jukka


11 DAYS TO GO!
Hola everybody!!!

11 days to Raid Mosquito, just flew back from Switcherland where i had my blood changed to leftovers of Keith Richards' stuff. I was guaranteed that Keiths' blood is so bad that even thirstiest of Mosquitos don't dare to suck it. We'll see that very very soon :)

I just got 50 pcs of empty cd:s whose I'm supposed to fill with amazing music chosen by me and Jukka "Tiny" Isomäki. Music is from all over the Scandinavia and includes wunderbar songs about 2CV drivers, Mosquitos, Police officers of Borneo, Lapland and naturally songs about Finland, our country of thousand lakes and zillions of buzzing, bloodthursty, vampire-like insects! Music styles vary from heavy to metal.

With these horrible words i declare this Diary officially opened.

Toppo


Meanwhile, maybe you want to read the diary of the last Raid Laponie in 2004.
http://www.sitruuna.com/raidlaponie/diary.html
We try to do the updates daily, but the GSM network in the Northern deserts can sometimes be limited.
---
Copyright Raid Mosquito 2007. Mulqvist & Mulqvist Productions 2006