Raid Poronkusema Diary and FAQ
Send your questions & stories to the organizers and feel free to comment.
During the raid we will write stories and place pictures in the diary. Give the link to this page your friends and family.
To insert a new article here, e-mail it to the organizers. To comment an existing article, press the "Comments" button on lover right corner of that article. Try it!
You can also follow up the news page of Team 4, Mark & Rick: www.2cv4x4.com/poronkusema.php
Peter and Henry have a diary page as well now:www.2cv4x4.com/poronkusema_t14.php
Raid Vaasa
Who has manipulated the running time ?
It feels as Raid Poronkusema started yesterday,
and now everything is over already.
Must have been a good time.
Here, at Jukka's and Paivi's place, I sleep all day, drink a beer,
and get a meal, sleep, have a sauna, and I even visitied some museums. In the last 2 days, I have driven almost 8 poronkusema in my 2cv,'no, sorry, only 7 I think.
And we have solved almost all the world problems, as far as I can remember.

Thank you guys, for this great trip, i feel freed.

Keep on duckin in a free world.

Alain spfr , eeu... srpf... fpsr ?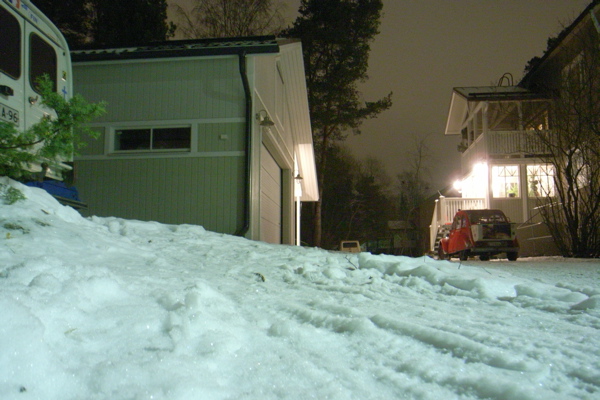 Webcam in Hailuoto
I saw the yellow 4x4 from Mark on the webcam at Oulunsalo, wish i was there too.
greetings
Alfred,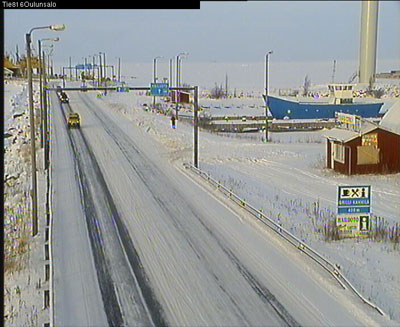 ssf

Poronkusema happens again!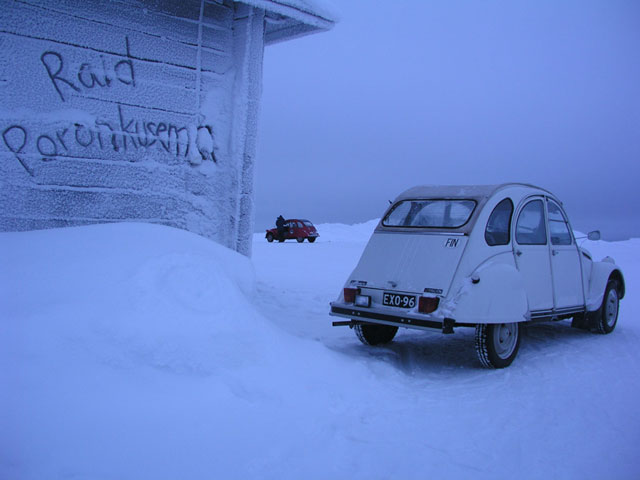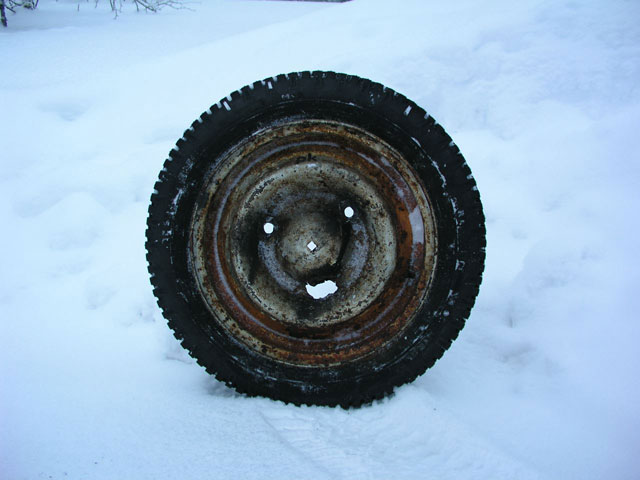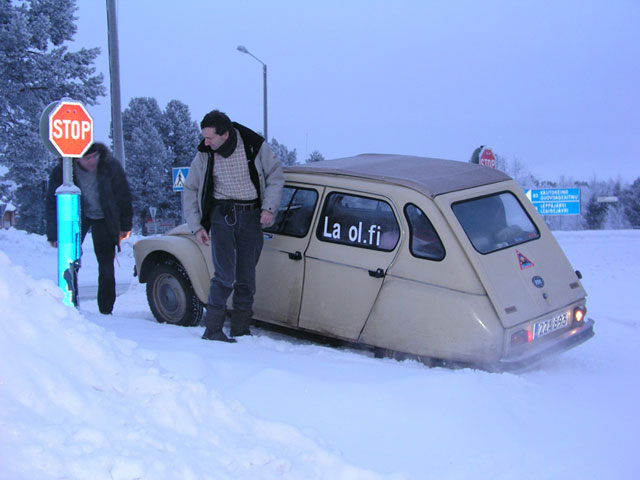 Peter Poronkusema
Driving upto the ski resort Kaunispää, to meet Henry, I moved to the edge of the road to avoid the bus, but due to the size of the bus I fell off the edge of the road. Even using 4x4 the car was stuck. Mild Panic!. But a kind Finnish couple gave me a tow and I was free again.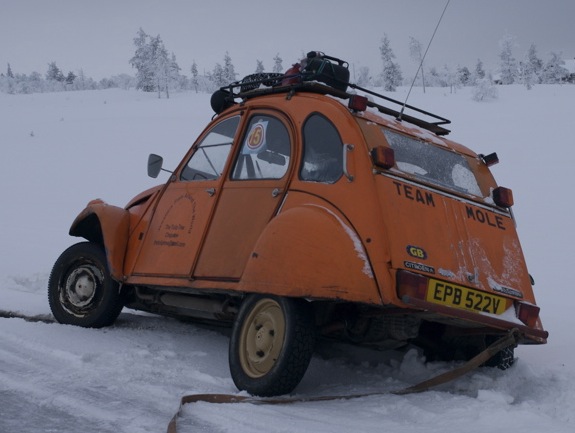 Poronkusemaa happens all the time?
Alain searching for an oil leak. I promised to arrange one if he can't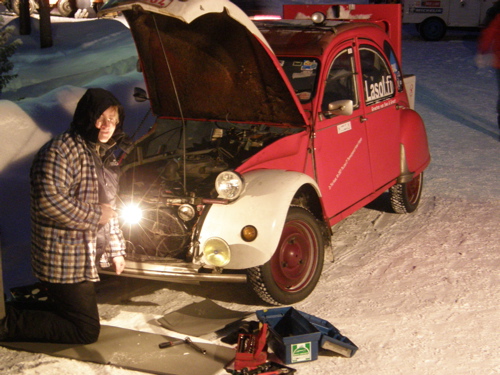 ---
Copyright Raid Poronkusema 2009. Mulqvist & Mulqvist Productions 2008